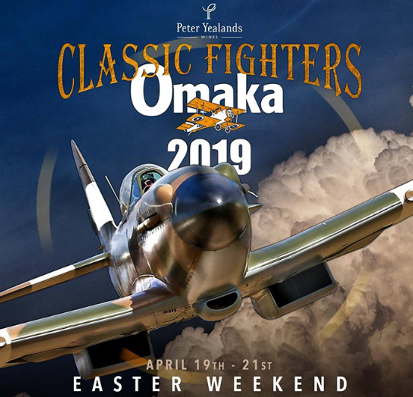 Classic Fighters Premium
April 16 - 27, 2019
The only Aviation tour from Australia to New Zealand Featuring The Classic Fighters Airshow, Motat Aviation Collection, National Army Museum,

RNZAF

Air Base Behind the Scenes tour,
Aviation Heritage Centre,
Twilight Extreme,
Interislander,
Southward Car Museum,
Classic Fighters NZ Museum,
Torpedo Bay Naval Museum,
Coastal Pacific Train,
Gold Pass.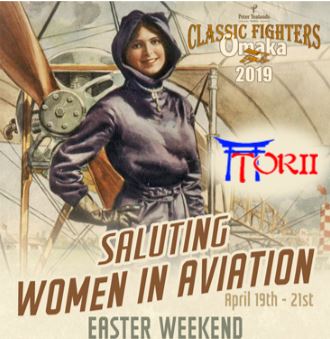 Classic Fighters Flyer
$2950 half twin $3450 Single
April 18 - 22, 2019
Tour Inclusions
Tour Host in NZ - Economy class group
airfares - first class hotel accommodation in
Blenheim - coach transfers between
airports, hotels & Airshow - 1 Dinner -
Breakfast daily (except on Apr 22 for
passengers on early flight departures from
Blenheim) - 3 Day Airshow General
Admission ticket - Australian and NZ
Airport taxes

Tucked away on the north tip of New Zealand's South Island Omaka Aviation Heritage Centre is a quiet place visited by tourists to see the outstanding Knights of the Sky exhibition, featuring Sir Peter Jackson's own collection of WW 1 aircraft and artifacts. The aircraft are a unique mix of originals and replicas, some of which are flyable and/or can only be seen at Omaka including the Caproni CA.22.
Peter Yealands Classic Fighter Omaka 2019.
Once every two years at Easter time in years ending in odd numbers, the locals put on an Air Show unique in the world. The Royal International Air Tattoo is a favourite for a show with earsplitting derring-do of the jet age, Duxford has warbirds in flocks of immense proportion, EAA AirVenture Oshkosh has more aircraft attend than exist on the Australian registry; Paris Air show is the epicenter of evolved aviation; La Ferte Alais is the worlds most comprehensive of small Air Shows displaying a fascinating range of all types.
However if it is Biplanes and triplanes of the WW1 vintage that get your juices flowing or if you just want to make jokes about "those Fokkers" Classic Fighters is more than an airshow, it is the opportunity of seeing more WW1 aircraft in the air at one time and a lesson in early aviation. The Airial jousting of early aviators is convincing and offers unique photographic outcomes.
Classics 2019 is 'Saluting Women in Aviation' a sentiment endorsed by all thinking enthusiasts. The real essence of Peter Yealands Classic Fighters is simply, it is the World's best air show for pre 1918 Aircraft.
Follow the links below to Torii's Programs