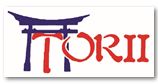 The Experimental Aircraft Association's annual show at Oshkosh is a legend in aviation, attracting 10,000 + aircraft, many of which belong to the hundreds of private pilots who fly in to the event. It is also the world's largest Air show in terms of attendance, with one million visitors per year. The best of the USA's aerobatic pilots and civilian demonstrations are at the show, as well as US Air Force support. The show lasts for 7 days , with day and night shows including flypasts with rare warbirds and dynamic role demonstrations, the show is famous for its "wall of fire" at the end of each display.
For full details see above.
Note: - Aussies to Oshkosh program includes:
Economy Class return airfares with United, American, Delta or Qantas from Brisbane, Sydney or Melbourne, the choice of airline will be made by Torii.

(Brisbane and Melbourne flights may operate via Sydney)

7 nights Standard Single or twin room accommodation at the University of Wisconsin Oshkosh. Rooms do not have private facilities.

Coach transfers from Chicago to Oshkosh and return.

Aussies to Oshkosh pack.
Single Room: $2995.00 per person
Twin Room: $2795.00 per person
The costs do not include admission to EAA AirVenture, meals, daily bus transfer to and from the Airshow – approx.. US$3 return trip or $20.00 weekly
EAA Oshkosh
Torii
Tour dates
For your diary
Year / Depart Aust. / Depart US / Arrive Aust.
2018 / 22-Jul / 29-Jul / 31-Jul
2019 / 21-Jul / 28-Jul / 30-Jul
2020 / 19-Jul / 26-Jul / 28-Jul
Sun July 22 Australia - OSHKOSH
Depart Australian Capitals to Chicago - Coach transfer to Oshkosh & the 2018 - EAA AirVenture.
Mon July 23 – Sat 28 The ultimate venue for aviation enthusiasts, Sport Aviation's World Capital - EAA AirVenture "The World's Greatest Aviation Celebration". The 65th Annual Convention at Wittman Regional Airport will be home to hundreds of show planes and thousands of private aircraft will fill the transient aircraft parking area. From Jennies to Jets EAA has it all, Homebuilts, Antiques, Classics, Warbirds, Light Planes, Ultralights, Rotorcraft and Aerobatic aircraft. Walk along the flight line, visit the Forums area & the Exhibit Buildings, and enjoy the highlight of AirVenture, the daily afternoon Airshow spectacular. Evenings offer superb aviation programs and entertainment. A visit to the EAA AirVenture Museum; Pioneer Airport; and the picturesque AirVenture Seaplane Base are recommended. Oshkosh is a major tourist centre and a truly scenic area to explore.
Sun July 29 OSHKOSH – AUSTRALIA
A morning departure to Chicago Airport for your return flights to Australia.
Mon July 30 IN FLIGHT
Tue July 31 AUSTRALIA Arrive Australia.